What health issues should mothers pay attention to at the 2 month old stage?
During your 2-month-old's routine checkup, your doctor may be interested in the following:
Your baby's weight and measurements to make sure he's growing at a healthy, steady rate
Check your baby's heart rate and breathing
Check your baby's eye and ear expressions
Head size measurement to mark the growth of the baby's brain.
General immunization for 2 months old baby (some vaccines should be given to your baby: hepatitis B vaccine 3rd dose; diphtheria, pertussis, tetanus, polio nose 1; meningitis purulent brain, pneumonia… caused by Hib nose 1).
Mention any problems related to your baby's health (such as spitting up, milk blisters, and rashes are common these times).
Watch to see if the baby has oily scales on the scalp – folk call it buffalo shit – or not
Advise you on breastfeeding related questions and starting work again.
Learn about your 2-month-old baby's development, temperament, and expressions.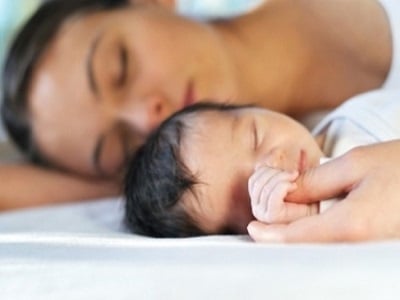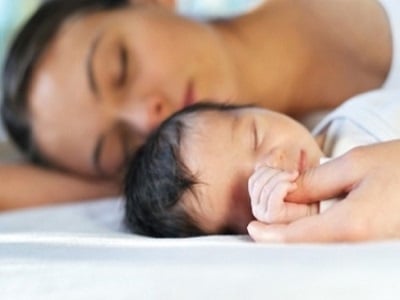 Prepare for your doctor's questions before your routine physical exam:
How does the baby sleep? Quite a few 2-month-old babies start sleeping more at night. Night sleep can even last 4 to 5 hours. Your baby will sleep less during the day. Babies can still sleep an average of 14 to 16 hours a day.
When does the baby eat? How and what do you usually eat? Most 2-month-olds still eat every 3 hours, although babies may start to eat less than usual after this month. Your doctor will ask about feeding to determine if your baby is getting enough and growing.
How is your baby's digestive problems? Soft stools are best, but stool color can vary. Loose or lumpy stools are a sign of dehydration, or a sign of constipation. Tell your doctor if you notice this.
How does the baby cry? If your baby is particularly grumpy or has colic, your doctor will likely advise you on how to comfort your baby. You should monitor and observe the change process. Many babies begin to settle down at around 8 weeks.
How does baby control head movements? Controlling head movements is one of your baby's important developmental milestones. Is the baby now able to hold his head when turning over?
Has the baby been able to support his arms yet? This is a baby's physical development as well as coordination skills, which may happen this month or the next. This is the stepping stone for the baby's rolling skills later. Your baby will be mature around 4 months.
How does your baby respond when you talk to him? Your 2 month old baby can talk and gurgle. It is the first step in the development of your baby's speech.
Does the baby smile? Most babies are smiling brightly at this age. It's one of your baby's earliest social development milestones.
Have you noticed any unusual eye movements or the way your baby sees things? Your doctor will likely check your child's eye structure, alignment, and ability to move properly.
How is your baby's hearing? Hearing is complete from birth, so if your baby doesn't follow sounds, especially the voices of loved ones, you should let your doctor know.
How does the baby's limbs move? By now, your baby will be a little more comfortable than he was in the womb. Your baby's legs will gradually lower when he's lying on his back. If your baby is too relaxed, feels like he's slipping out of your arms easily, or is moving unevenly, tell your doctor.
Let your baby practice lying on his stomach every morning? Start from the first day after birth, when your baby wakes up in the morning. Tummy time will help your baby in the process of learning to roll, turn, and even crawl faster. This also helps to prevent the baby's head and neck from rafting.
You can download the questionnaire form here